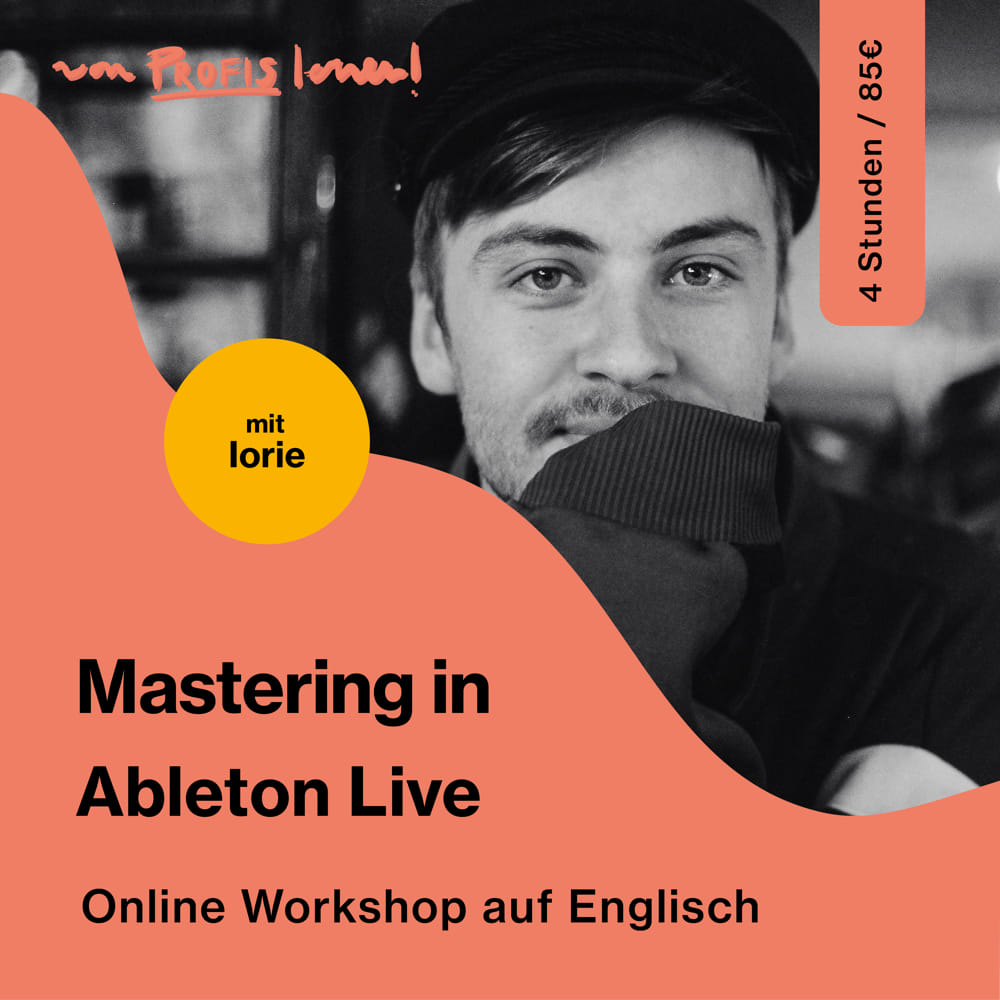 Mastering in Ableton Live with Iorie
Workshop (online)
Lecturer: Iorie
Date: 23th of July
Time: 1:00 PM-5:00 PM (UTC+2)
85 €
inkl. 19% MwSt.
Objective & content
In this intense four-hour workshop, Berlin-based producer and Serafin label founder Iorie gives you a general overview about mastering in Ableton Live. It's aimed at all producers who want to know what mastering really is, how to mix for a master and what it means to get into mastering. The focus is on the practical implementation and the artist will be working with some of his own productions.
Requirement for participation in the workshop:
Every participant should already be quite familiar with Ableton Live, comparable to the content of our Basic 1, 2 & 3 workshops. Besides a solid basic knowledge, the interest to intensively deal with outstanding mixing techniques is really important. If you have any questions about the workshop, don't hesitate to ask us via the chat function.
About the producer
Iorie is one of the most outstanding musicians in the Berlin downtempo scene. As you know his sound, he creates a distinctive groove and a floatingly driven mixture using very unique sounds combined with his voice. Iorie has been performing his livesets in many different places, spreading his magical energy to people from all over the world.
Unique, emotive and inspiring – we're so happy to have Iorie in our team!
Apply now
In order for our producers to prepare themselfes individually, we would need some more information from you about your current knowledge of Ableton Live. To let us know, please just fill out the form below.