From Sketch to Track
Workshop (online)
Lecturer: Coss
Date: Saturday, February 04th, 2023
Time: 1:00 PM-5:00 PM (UTC+1)

Program: Ableton Live 11
85 €
inkl. 19% MwSt.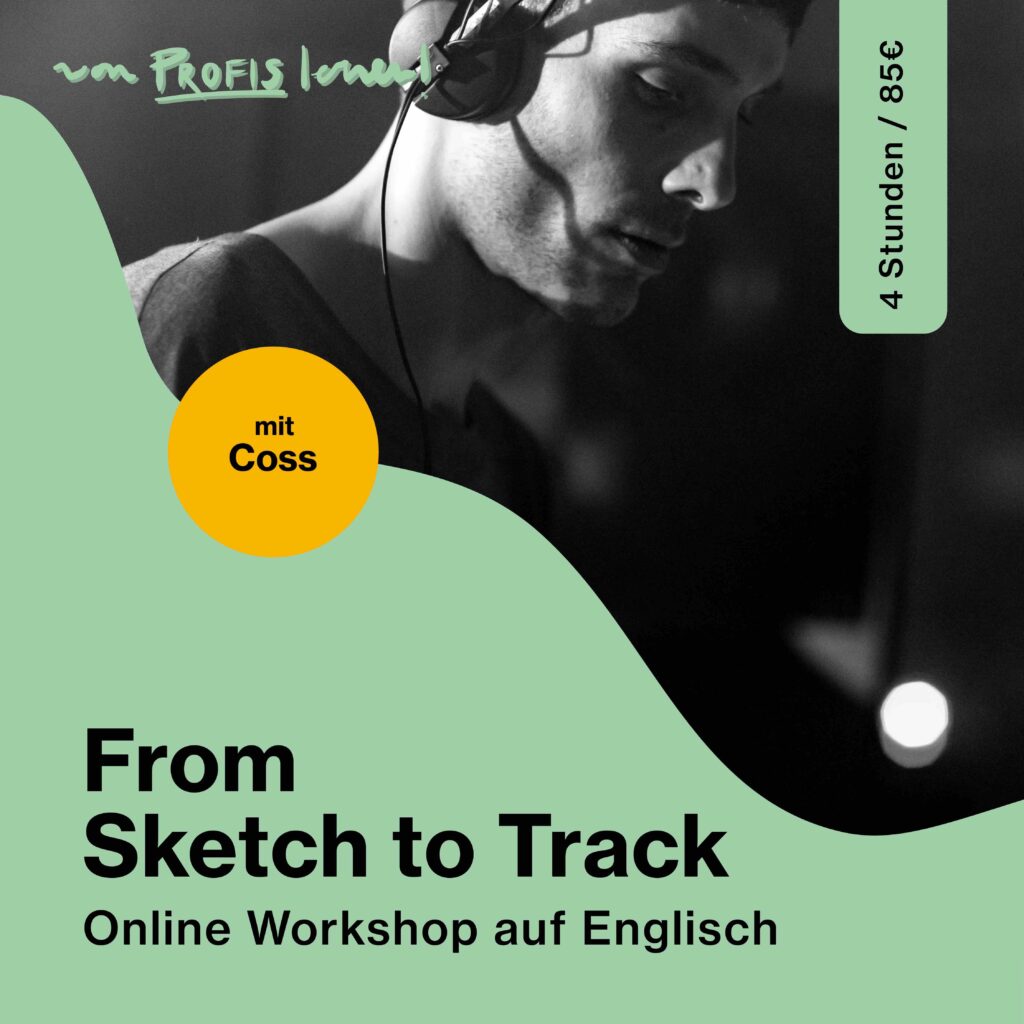 Objectives & Content:
In this workshop you will follow the producer and live act Coss on the path of creating a new track, of course according to our title – from the first sketch to the elaborated track, from the first ideas to the result after four hours.
The workshop aims to give participants an intensive behind-the-scenes look at Coss' work and provide them with many exciting advices to find and furthermore explore their individual creativity in a new way.
Requirement for participation in the workshop:
Every participant should already be quite familiar with Ableton Live, comparable to the content of our Basic 1, 2 & 3 workshops. Besides a solid basic knowledge, the interest to intensively deal with analog hardware is really important. If you have any questions about the workshop, don't hesitate to ask us via the chat function.
About the producer:
Coss has been a driving factor for electronic music and the downtempo scene in Berlin for years. With his international event series local rhythm and his label metanoia he has become a home for many artists. As resident DJ of the famous Kater Blau he regularly convinces the spoiled Berlin audience with his extensive and varied sets. His own sound is always evolving and reaches many people all over the world with releases on labels like Akumandra, Kindisch, Kiosk I.D., Laut und Luise and Leveldva.
Versatile, inventive and imaginative – we are very happy to have Coss in our team!
Apply now
In order for our producers to prepare themselfes individually, we would need some more information from you about your current knowledge of Ableton Live. To let us know, please just fill out the form below.